Sherman Finance Inc
309 N Crockett St • Sherman, TX 75090
US
Services: Personal Financing & Loans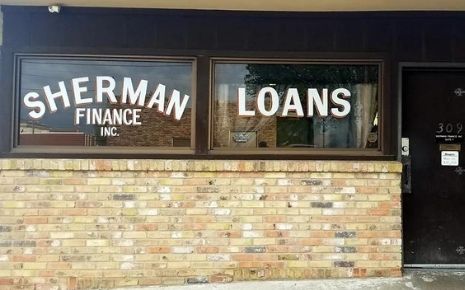 Sherman Finance was founded by Jerry W. Tate, and bought out by his daughter Margo T. Mobbs and Dale L. Mobbs.

The business has been owned and operated by family since the day it was opened. We have many long standing customers that have used us for years. We value our customers and strive to help each person with whatever their needs: Cash for any reason!

Medical bills, car repairs, taxes, or just to improve credit...
we do not need any collateral and we are Licensed by the State of Texas.