Texas Workforce Commission
101 E 15th Street • Suite 122 • Austin, Texas 78778-0001
US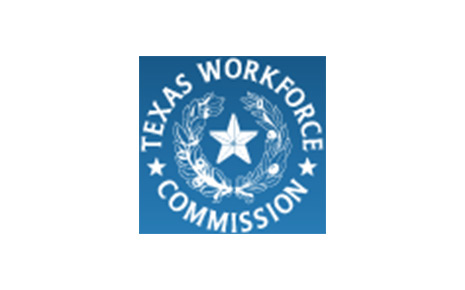 Texas Workforce Solutions is comprised of the Texas Workforce Commission and a statewide network of 28 Workforce Development Boards (Boards) for regional planning and service delivery, their contracted service providers and community partners, and the TWC unemployment benefits Tele-Centers. This network gives customers local access to workforce solutions and statewide services at numerous Workforce Solutions offices and five Tele-Centers.
Texas Workforce Solutions provide workforce development services that help workers find and keep good jobs, and help employers hire the skilled workers they need to grow their businesses. Our workforce partners include community colleges, adult basic education providers, local independent school districts, economic development groups, businesses and other state agencies. Collaboration and coordination among all partners play a critical role in the success of the Texas workforce system.
Boards are responsible for strategic planning of workforce services for employers and job seekers. The integrated workforce delivery system maximizes funding and productivity while eliminating duplicate efforts. Through performance-based contracts, TWC monitors and holds the Boards accountable for program performance and provides technical assistance.
We continue to cultivate emerging industries, support existing businesses, and enhance the skills development of the Texas workforce, taking advantage of strategic opportunities provided by swift economic change. We are dedicated to leading a market-driven workforce system that meets the needs of employers and workers and helps Texans prosper.