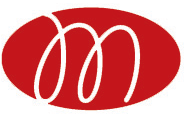 Full-Time
CAD/Designer
at
Mueller Construction Company
Posted Date:
February 10, 2022
Apply By:
December 31, 2023
Education Level:
Associate's Degree
Duties and Responsibilities
Uses CAD equipment to provide support to engineers by preparing routine layouts, detail
drawings, assembly drawings, sketches and diagrams. Details to include all views and
dimensions necessary for manufacture. Makes copies of drawings and maintains
information regarding changes to database. Makes simple decisions but refers most
questions or problems to engineers or supervisor. Has a solid understanding of drafting
techniques and familiarity with engineering terminology. Possesses mechanical aptitude
with ability to complete basic mathematical calculations. Has Familiarity to CAD
equipment.
Knowledge and Abilities
Efficient and accurate drafting with adherence to CAD standards
Prepare work for manufacturing
Coordinate drawing file with CAD Lead
Electronic Project File Management
Education and Experience
Associates of Applied Science in Computer Aided Drafting and Design
AutoCAD drafting skill required
Knowledge of drafting techniques.
Experience with site/building verifications of existing conditions.
Effective Time Management.
Clear and concise verbal and written communication skills.
Solid work experience a plus.
Mueller Construction Company
5100 Marshall Drive

Sherman
, Texas
75090

US