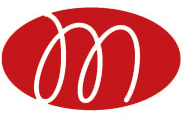 Full-Time
Road Crew
at
Mueller Construction Company
Posted Date:
February 1, 2022
Education Level:
Certification
Physical Demands
Work performed while standing, sitting and or walking
Requires the ability to communicate effectively using speech, vision, and hearing
Requires the use of hands for simple grasping and fine manipulations
Requires bending, squatting, crawling, climbing, reaching.
Requires the ability to lift, carry, push or pull medium weights, up to 75 pounds
Requires activity involving being around moving machinery, exposure to marked changes in temperature and humidity, and exposure to dust, fumes, and gases.
Responsibilities
Duties and Responsibilities
Assure compliance appropriate safety practices, and procedures, and with applicable federal, State and local codes, regulations and requirements.
Operate a variety of equipment and machines including, saws, drills, and various hand and power tools, in order to perform repair and maintenance work.
Maintain tools and equipment in a safe, clean and proper working condition.
Assist in the purchase, installation, maintenance of equipment, piping, systems, etc.
Perform other duties as assigned.
Maintain regular attendance.
Qualifications
Knowledge
Appropriate health and safety precautions and procedures.
Technical aspects of field of specialty.
Proper methods of storing equipment, materials, and supplies
Basic record-keeping techniques.
Abilities
Perform a wide variety of skilled journey-level work in maintenance and repair of equipment.
Effectively and safely operate a variety of assigned tools and equipment.
Interpret blueprints, shop drawings, sketches, and work orders to others.
Understand and follow oral and written directions.
Make arithmetic calculations quickly and accurately.
Work independently with little direction.
Meet schedules and time lines.
Maintain routine records.
Establish and maintain cooperative and effective working relationships with others.
Observe legal and defensive driving practices.
Lift heavy objects.
Education and Experience
High school diploma or G.E.D.
Certificate four-year experience in one or more of the skilled trades
Licenses and Other Requirements
A valid Texas or Oklahoma Driver's License.
Must have own tools.
Documents
Mueller Construction Company
5100 Marshall Drive

Sherman
, TX
75090

US