Tate Rehmet Law Office
2902 US-75 • Sherman, TX 75090
US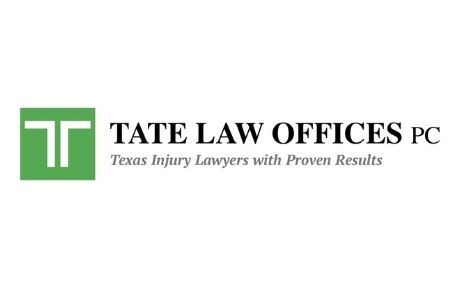 Tate Rehmet Law Office, P.C. has successfully handled thousands of personal injury cases, including car, motorcycle, and truck wreck cases in the Texoma region and all of Texas and Oklahoma. If you have suffered injuries in an auto accident or another type of accident in Sherman, or another area of North Texas or South Oklahoma, our knowledgeable car accident attorneys can help you. There is no charge for your initial consultation and we charge no legal fees whatsoever if we fail to collect compensation for our injured clients.
Tate Rehmet Law Office in Sherman Texas practices only in the specific legal area of personal injury law. Our personal injury attorneys have handled numerous injury cases involving a number of injury types. We represent victims who have been injured by another party due to negligence or willful wrongdoing. Our case skills range from car accidents, truck accidents, and wrongful deaths to defective products, toxic torts (injury due to exposure to a dangerous substance), drunk driving injuries, and pedestrian accidents. Below you will find a list of the many accident cases we handle:
Auto & Car Accidents
Truck or Tractor Trailer Accidents
Motorcycle Accidents
Drunk Driving Accidents
Wrongful Death & Fatalities
Pedestrian Accidents
Injuries from Defective Products
Work Injuries & Accidents
Bicycle Accidents
Toxic Torts (Exposure to a Dangerous Substance)
Oil & Gas, Oilfield & Drilling Accidents
Cell Tower Fall Accidents
Construction Accidents
Marine, Watercraft & Boating Accidents
Unsafe Properties Accidents
Heavy Machinery & Crane Accidents
Our legal team will provide a NO COST evaluation of your auto accident case. In addition, we handle all cases, including car, truck, and motorcycle wreck cases, as well as wrongful death, toxic torts, product liability and other case types on a contingency basis. This means you will have no upfront legal costs or fees. We are only paid if we collect a settlement or judgment for you. Call us at (903) 892-4440 today to discuss your case with one of our personal injury lawyers. We are available 24/7 via phone, chat, and email to learn about your injury case.