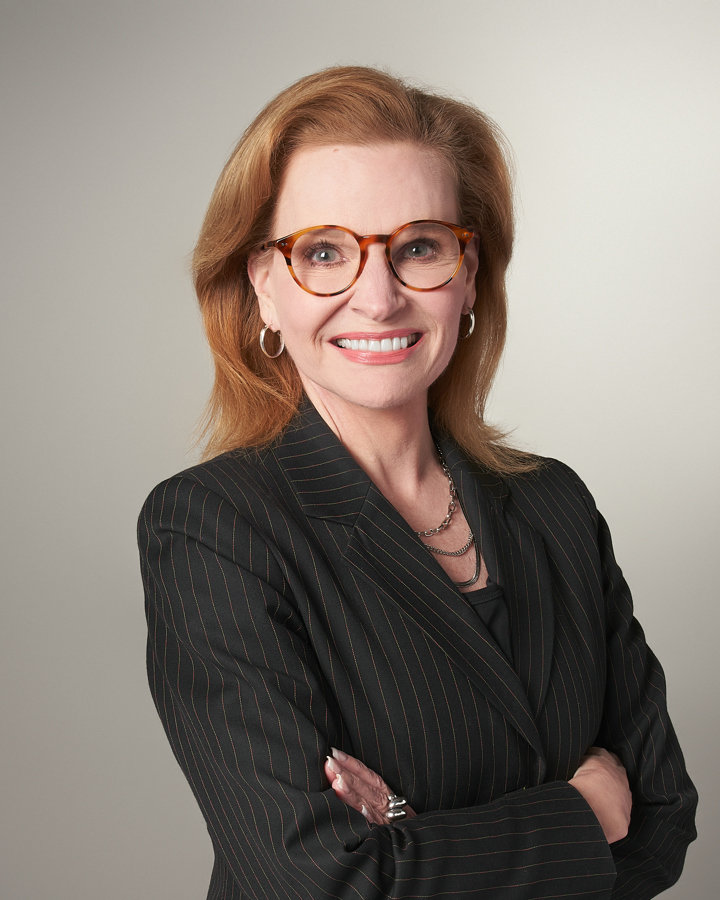 Gail Utter
SEDCO Board Member, MBA, CPWA, CRPC, Managing Director – Investments, Financial Advisor at Wells Fargo Advisors
Department: Board
Gail has more than 20 years of experience in the financial services industry and formed The Utter Wealth Management Group of Wells Fargo Advisors approximately 15 years ago. She earned her BBA from Southern Methodist University in Dallas and her MBA from the University of North Texas. Gail is currently Managing Director – Investments, Financial Advisor at Wells Fargo Advisors, and has earned the Certified Private Wealth Accreditation (CPWA) certification from the Investment Management Consultants Association (IMCA), and the Certified Retirement Plan Counselor (CRPC) designation from the College of Financial Planning (CFP).
Affiliations (current and past):
American Lung Association, Dallas, Board Member
Austin College, Community Campaign, Chair
Austin College President's Advisory Board, Board Member
Business and Professional Women, Vice President
Child Guidance Clinic, Board Member
First United Methodist Church, Administrative Board, Chair
First United Methodist Church, Staff/Pastor Relations Committee, Chair
Grace Methodist Church, Building Chair, and Staff/Pastor Relations, Committee Member
Grayson County Airport, Board Member
Grayson/Grand Central Station Dining Car/Soup Kitchen, Co-Founder & Board Member
NEWCO Mental Health/Community Service Alliance, Co-Founder
North Texas Conference of The United Methodist Church, Council on Finance and Administration, Board Member
Preservation League, President
Sherman Chamber of Commerce, Board Member
Sherman ISD Education Foundation, Board Member
United Way, Sherman, Campaign Chair, Board Member
Wilson N. Jones Memorial Hospital, Board of Trustees, Chair
Recognition:
Star Award, Sherman Service League, 2010 Recipient1
Emmett Essin Community Service Award, 2013, Recipient1
Premier Advisors 1989-2019, A.G. Edwards/Wells Fargo Advisors2
Barron's Top 1,200 Advisors, 2009-20193
2013-2019 Five Star Wealth Managers Award4
1 Bestowed for Philanthropic/Community efforts.
2 The Premier Advisor distinction is held by a select group of Financial Advisors within Wells Fargo Advisors as measured by three or more of the following: length of service with the firm, completion of educational components, business production and professionalism.
3 The Barron's rankings are based on data provided by thousands of advisors. Factors included in the rankings were assets under management, revenue produced for the firm, regulatory record, length of service, quality of practice and client retention.
4 The Five Star Wealth Manager award, administered by Crescendo Business Services, LLC (dba Five Star Professional), is based on 10 objective criteria: 1. Credentialed as a registered investment adviser or a registered investment adviser representative; 2. Active as a credentialed professional in the financial services industry for a minimum of 5 years; 3. Favorable regulatory and complaint history review (unfavorable feedback may have been discovered through a check of complaints registered with a regulatory authority or complaints registered through Five Star Professional's consumer complaint process*); 4. Fulfilled their firm review based on internal standards; 5. Accepting new clients; 6. One-year client retention rate; 7. Five-year client retention rate; 8. Non-institutional discretionary and/or non-discretionary client assets administered; 9. Number of client households served; 10. Education and professional designations. Wealth managers do not pay a fee to be considered or awarded. Once awarded, wealth managers may purchase additional profile ad space or promotional products. The award methodology does not evaluate the quality of services provided and is not indicative of the winner's future performance. 3,899 [Dallas/Fort Worth region] wealth managers were considered for the award; 393 (10% of candidates) were named 2019 Five Star Wealth Managers. *To qualify as having a favorable regulatory and complaint history, the person cannot have: 1. been subject to a regulatory action that resulted in a suspended or revoked license, or payment of a fine, 2. had more than three customer complaints filed against them (settled or pending) with any regulatory authority or Five Star Professional's consumer complaint process, 3. individually contributed to a financial settlement of a customer complaint filed with a regulatory authority, 4. filed for bankruptcy, or 5. been convicted of a felony.
Wells Fargo Advisors is a trade name used by Wells Fargo Clearing Services, LLC, Member SIPC, a registered broker-dealer and non-bank affiliate of Wells Fargo & Company.